Regular price
Sale price
$15.00
Unit price
per
Sale
Sold out
Your Framing Options Explained
Product Options Explained
How do you want to purchase the print?
You can purchase the image as just the print, unframed and unmounted; or you can purchase the print, gallery wrapped & ready to hang.
Print Only – As the name suggests, you are getting only the print. We offer to print your image with three different options of border edges, none, ¾ inch border, and 1 ½ inch border on each side. The border, if any, will be a mirror image continuance of your print to facilitate gallery wrapping. You may also place the print in a frame of your choosing.
Buying the print in this way and mounting the print yourself will save a lot of money.
Gallery-Wrapped – Your canvas print is wrapped and stretched around a sturdy wooden frame that gives the print a pleasant 3D look. The edges are a mirror image continuance of the image. You have a choice of edge depths for your picture, either ¾ inch or 1 ½ inch. These works come ready to hang.
Materials

Canvas and paper are acid free and are archival quality. This insures that your print will not yellow with age.

The ink use to print these works are pigment-based and formulated to last for a generation or more withuit fading..
Shipping times

Shipping times depend on many factors. Prints are usually finished within 24 hours, while painted frames may take 3-4 days to adequately dry for shipping.

The usual shipping carrier is UPS from Florida.

SHIPPING COST AND TAX:

Abidingprints.com is currently offering FREE SHIPPING on all orders over $50. 

PROCESSING TIMES FOR UN-MOUNTED PRINTS.
We strive to print your images within 24 hours of receiving your order. The ink will require 24 hours to dry for shipment. We will ship out the print on the next business day.

PROCESSING TIMES FOR MOUNTED OR FRAMED PICTURES.

Due to several coats of paint and their separate drying times, framed pieces may take up to 10 days to prepare for shipment.

TRANSIT TIME DOMESTICALLY:
In general, domestic shipments are in transit for 1-5 days (Monday to Friday). Shipping is from North Florida.  

SHIPPING CARRIER:
The pictures will be shipped from Florida via UPS or USPS. Please refer to their webpage for a more accurate shipping time.

CHANGE OF ADDRESS:
We cannot change the delivery address once it is in transit. If you need to change the place to deliver your order, please contact us within 24 hours of placing your order at sales@edithellen.com or Call Us at 352-284-5163

Cancellations:
If you change your mind before you have received your order, we are able to accept cancellations at any time before the order has been dispatched. If an order has already been dispatched, please refer to our refund policy

Parcels Damaged in Transit:
If you find a parcel is damaged in transit, if possible, please reject the parcel from the courier and get in touch with our customer service. If the parcel has been delivered without you being present, please contact customer service on how to proceed.

ABIDINGPRINTS.COM
9702 SW 128th Place
Brooker, Florida 32622
mail: sales@edithellen.com
Cell: 352-284-5163
Monday to Friday 9 AM to 5 PM

 
Dimensions

The dimensions of your picture refers to the area of the picture and mat if a mat is used. The frames add 3/4" to 1.5" to each side.
Care Instructions

It is best to dust the painting from time to time or when needed. Scrubbing or rigorous washing can damage the pictures surface and so is not recommended.

It is also recommended that your pictures should not be displayed where they are exposed to direct sunlight and / or dampness.
Share
View full details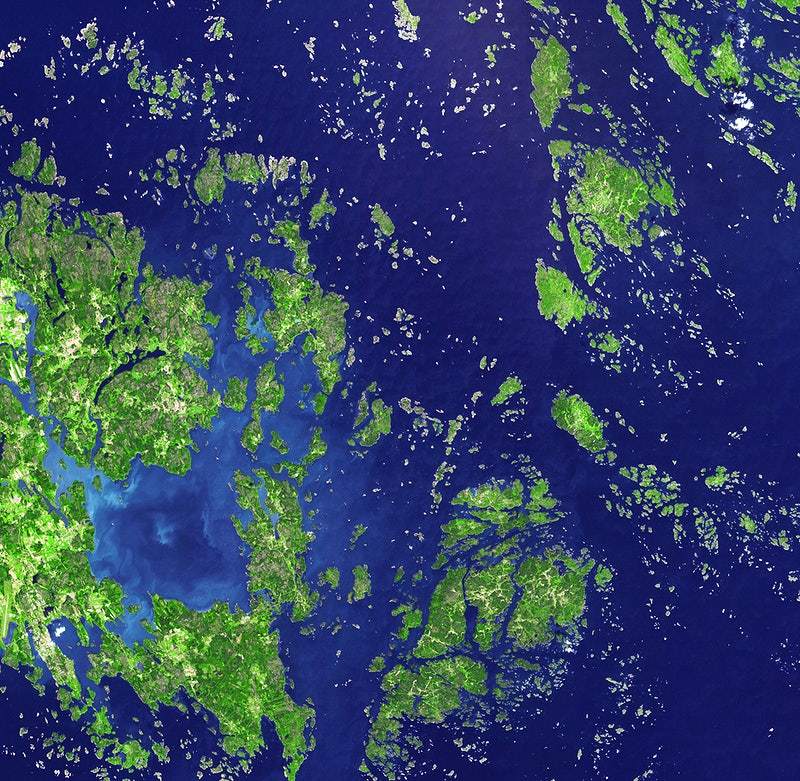 More about framing options ...
Print Only – As the name suggests, you only get the print. We offer to print your image on these different media: matt canvas, satin canvas, watercolor paper, matt paper, and satin paper.

You may also purchase the image with or without a border. All these media are designed for long-lasting quality. These prints need to be mounted or framed before hanging.
Gallery-Wrapped – Your canvas print is wrapped and stretched around a sturdy wooden frame that gives
the print a pleasant 3D look. The edges are a continuance of the picture. Gallery-wrapped products are ready to hang.
Floater Framed – Your gallery-wrapped print is mounted inside a wooden frame approximately 1/4-3/8 inch from the sides.
This gives the impression that the print is 'floating' and adds pizazz to your finished piece. You choose the color of your frame sides. These works are ready to hang
Wood Mounted - Your print will be glued to a piece of sanded plywood. The plywood edges will be filled, sanded, and painted with the color of your choice.
The back of the plywood will also be painted the same color and fitted with wall protector felt pads and a picture hanger. The surface of the picture will be protected with a hard UV protective coating. These works come to you ready to hang.
Multi-Paneled Mural - Murals comprise two or more panels (your choice), and each panel shows a different portion of the same picture. The mural you purchase is the full set of panels and will show the complete image.
Each panel is gallery-wrapped and ready to hang separately. Each set is printed on quality matte or satin canvas. These works are ready to hang.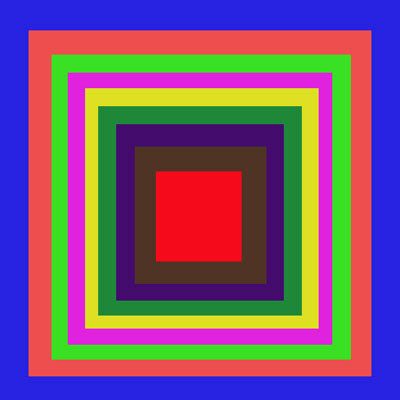 Need another color option?
Send us a line at sales@edithellen.com and give us your requirements. Give us the name and brand of the paint so we can match it perfectly. If you desire a different framing option let us know, we want to please.
5 year warranty against fading and yellowing...

By using only quality papers and canvases, we have no problem in making such a promise on all of our pictures.

More info

Hassle-Free Returns

When you recieve your picture you have 60 days to return it for any and all reason! Check out our warranty and return policy here.

More info